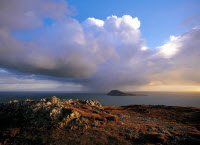 Life on Bardsey has always been challenging. It is separated from the mainland by Swnt Enlli, a channel that is notorious for its dangerous currents. It is owned and managed by the Bardsey Island Trust.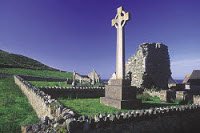 There has been a Christian presence on Bardsey since the 6th century when Cadfan arrived with a group of monks from Brittany. The remains of the later Augustinian St Mary's Abbey can still be seen.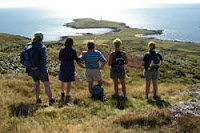 There are many species of seabird that rest, nest or just pass through. The Bardsey Bird and Field Observatory monitor the island's ecology. Experience the peace, quiet and tranquillity of this remarkably unspoilt, historically significant little piece of heaven.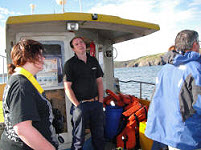 Today, you can visit by boat from Porth Meudwy with Colin, whose family lives on Bardsey and who has an extensive knowledge of the landscape and wildlife.  Crossing to the island is still dependent upon the weather.